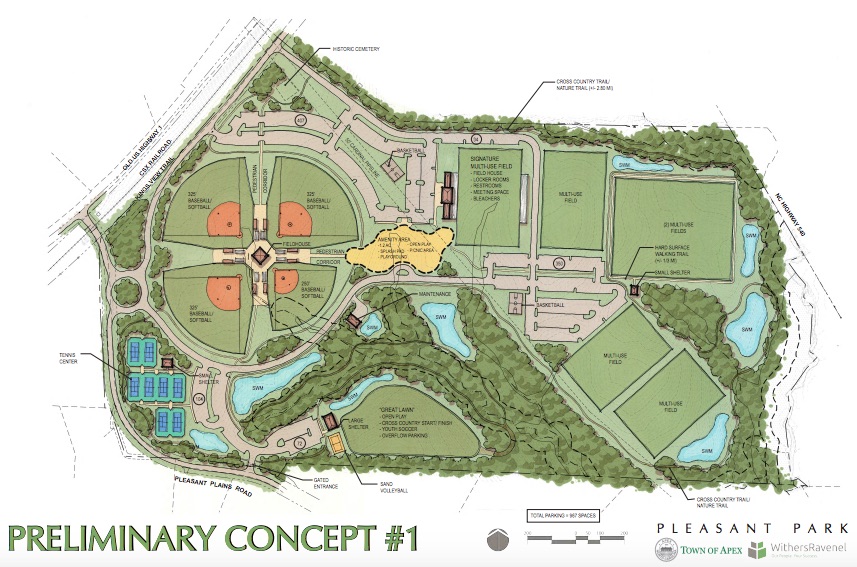 In 2015, the town of Apex purchased 92 acres of land near the intersection of I-540 and Old US Highway 1 with the intention of using the space as a future park. Pleasant Park is being designed by Withers and Ravenel and their plan incorporates citizens' input given through public workshops and comment sessions. The design includes: six multi-use fields, four baseball/softball fields, six tennis courts, cross country course, picnic shelters, outdoor basketball, sand volleyball, playground, and splash pad. In January of 2016, the Town Council and the Parks, Recreation, and Cultural Resources Advisory Commission unanimously approved this conceptual design.
---
---

Apex High School is not the only school in Apex getting a new building. The construction of a new Apex Friendship Middle School has been ongoing since summer of 2016 and it is expected to finish in time for the 2018-2019 school year. The new middle school is located east of Apex Friendship High School on Humie Olive Road and is planning to accommodate 1,450 students. The new school is designed to have a three-story academic wing and a one-story main building for administration, a media center, multipurpose room, and a kitchen.
---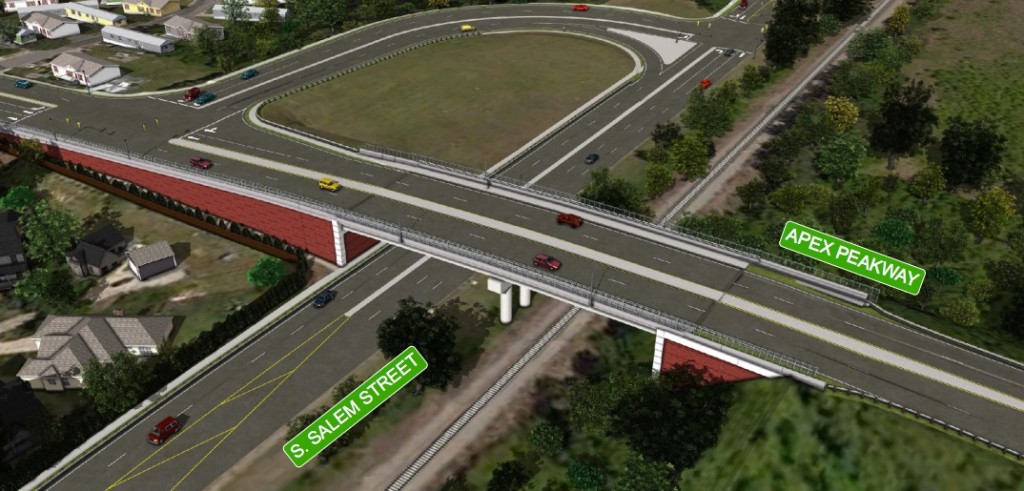 This project aims to extend the Apex Peakway over South Salem Street and the CSX Railroad. The road would ultimately connect with the existing Apex Peakway at James Street. In order to complete this project, a section of the Apex Peakway would have to be closed and an off-site detour would be provided. This project's design is still in progress and has an estimated completion date of 2019. Throughout February and March of this year, the town hosted public open houses and neighborhood meetings for citizens to ask questions and learn more about this project. In February, the North Carolina Department of Transportation approved the Traffic Noise Report, which identified five impacted residential receptors.
---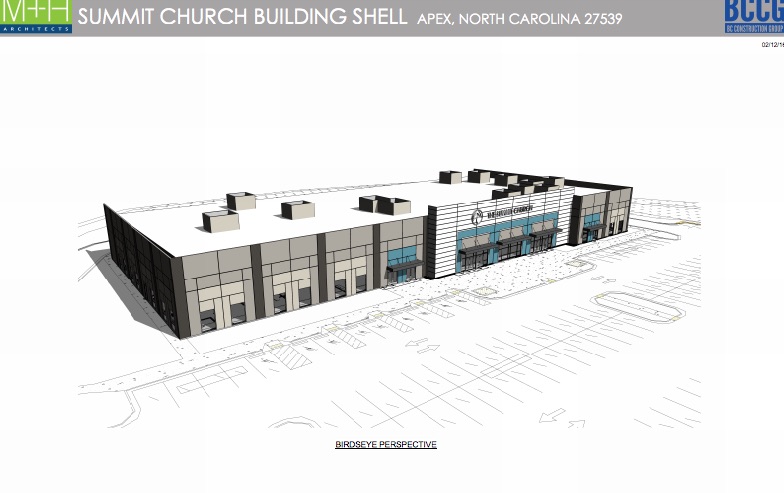 The Summit Church community is adding to their current nine worship locations throughout the Raleigh-Durham areas with a new assembly space added in Apex. The new worship space is located near the intersection of Lufkin and Ten-Ten Roads and occupies more than eight acres of land. The building boasts a 900-seat auditorium and over 400 parking spots. With the new space, Summit Church will be able to serve almost 300 in family ministries during one service.