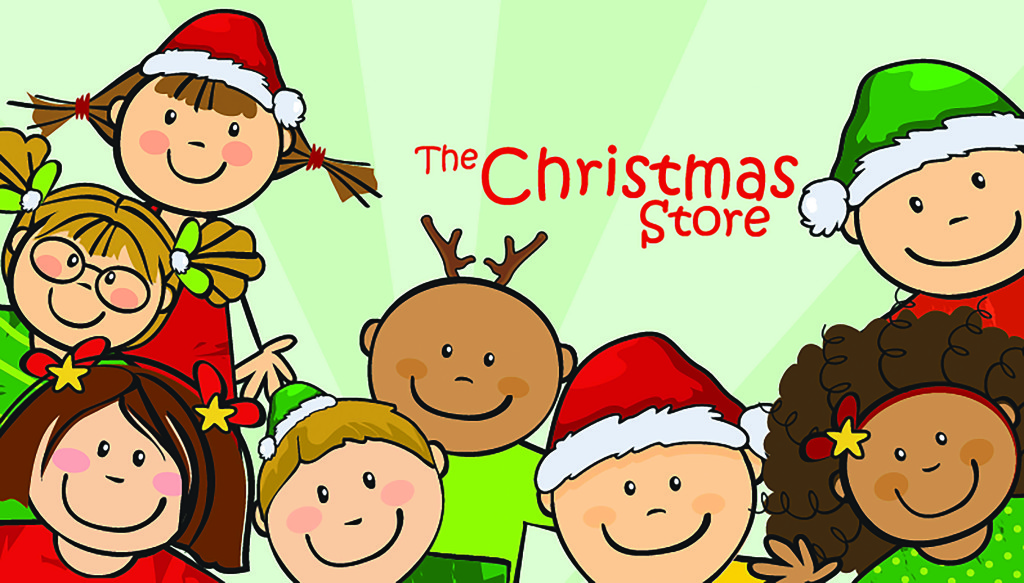 Every child wants to receive a toy during the holiday season. Unfortunately, there are families everywhere struggling to make ends meet and purchasing a toy at Christmastime is not a possibility. Organizations all over the country work hard to alleviate this burden for these families and give every child a toy. The Christmas Store exists for this very reason.
The Christmas Store, which is hosted by New Horizons Fellowship in Apex, is designed to serve low-income families in Wake County who are not financially able to purchase gifts for the upcoming holiday season. The store's customers are referred to the by the Western Wake Crisis Ministry, Dorcas Ministries, Southern Wake Faith Community in Action, the Fuquay-Varina Food Pantry, and the Holly Springs Food Cupboard. Local school counselors can also refer families they know to be struggling to the Store. In 2015, the Christmas Store served 1,195 children from 484 families.
Before the Christmas Store existed New Horizons Fellowship, like many other organizations, used a traditional gift-giving tree. This tree allowed them to help a few select families in the area. The idea for the Christmas Store came from the desire to reach more families and do so in a much more personal way. New Horizons Fellowship spent two years planning the logistics and details of such a project. In 2002, the Christmas Store made its first debut and has operated every year since.
Throughout the years the number of customers served varies and the relationships with partner organizations also fluctuates. For example, the Fuquay-Varina Food Pantry once partenered with the Store but later chose to serve its community individually. A few years later they returned to the Christmas Store and remain connected for the 2016 season. However, regardless of these changes, the Christmas Store has been able to provide a place year after year where parents and caregivers can hand-select gifts for their children. As the Store continues to operate, its reputation throughout the area has grown and it has consistently been met with a positive response from the community.
The Christmas Store not only provides gifts to those in need but it also provides a Christmas atmosphere for customers to shop. Before coming to the Store, families must register at New Horizons Fellowship sometime in either October or November. While registering, each family is given an appointment for a day and time they may visit the store. Volunteers greet every customer as they arrive. The Store is decorated in festive garb, Christmas music plays in the background, and light refreshments are provided. Additionally, any children that accompany their parents are taken to visit Santa's helpers and enjoy snacks, crafts, and games. Santa has also been known to make surprise appearances for the children. After selecting two to three gifts for each of their registered children, parents can have their gifts wrapped and taken to their car. Treating customers just as paying customers would be treated in any store is one of the hallmarks of the Christmas Store.
Much of the Christmas Store's success depends on toy donation. All donations must be new, unwrapped toys. The suggested price range is somewhere between $10 and $15. These toys are organized in the Store by age group to help shoppers find their gifts with ease. In previous years, the Christmas Store has received toys from individuals, churches, companies, and civic and community organizations. On average, the Store helps about 1,200 children and each can receive up to three gifts. These numbers indicate they need to stock 3,600 toys.
Individuals wishing to donate to the 2016 Store can pick up a tag off the tree in the New Horizons Fellowship. There are also a large number of local churches and businesses with tags available. All toy donations must be unwrapped and dropped off at the Toy Corral at New Horizons Fellowship by Wednesday, December 7th. Pastor Erin Currin reports that, generally, the most needed donations are gifts for boys and girls between the ages of 8 and 11.
Organizations can also become involved in the 2016 Christmas Store. These roles include requesting tags to display, donating toys, finances, or special items. The first step in this process is filling out a "Christmas Store Partnership" form on the New Horizons Fellowship website. After submitting the form, a partnership coordinator representative orchestrates the rest of the details.
In addition to donating toys, individuals are invited and encouraged to donate their time and volunteer to help the Christmas Store run smoothly. Volunteers are needed to greet visitors, assist customers find gifts, wrap presents, and watch the children in the Santa helper's area. Other volunteer positions include: helping with registration, recording store inventory, car loader, and contributing to clean up when the Store ends its 2016 season. The volunteer position with the greatest need is for those who are able to assist with communication between Spanish speaking customers and volunteers. All volunteer shifts run from two to four hours and volunteers go through a basic orientation before beginning their shift. Children may volunteer as well but each position has a specific age requirement and anyone under 12 must have a parent working alongside them. Anyone wishing to volunteer can visit the New Horizons Fellowship website to sign up. During the sign up process, volunteers have the ability to choose when and where they work. Multiple family members or groups can choose to work together by signing up for the same shift and department.
This year, the Christmas Store will be open on Friday, December 9th and Saturday, December 10th.  The hours of operation on Friday are from 12:00pm until 8:00 pm. On Saturday customers can shop between the hours of 9:00am and 5:00pm.
According to their website, the Christmas Store seeks to connect those who need help this holiday season and those that wish to help. The Store provides physical gifts to struggling community members and also the opportunity for citizens to give back in a way that directly benefits the local population. No matter whether you need some help or want to help, consider the Christmas Store this holiday season.