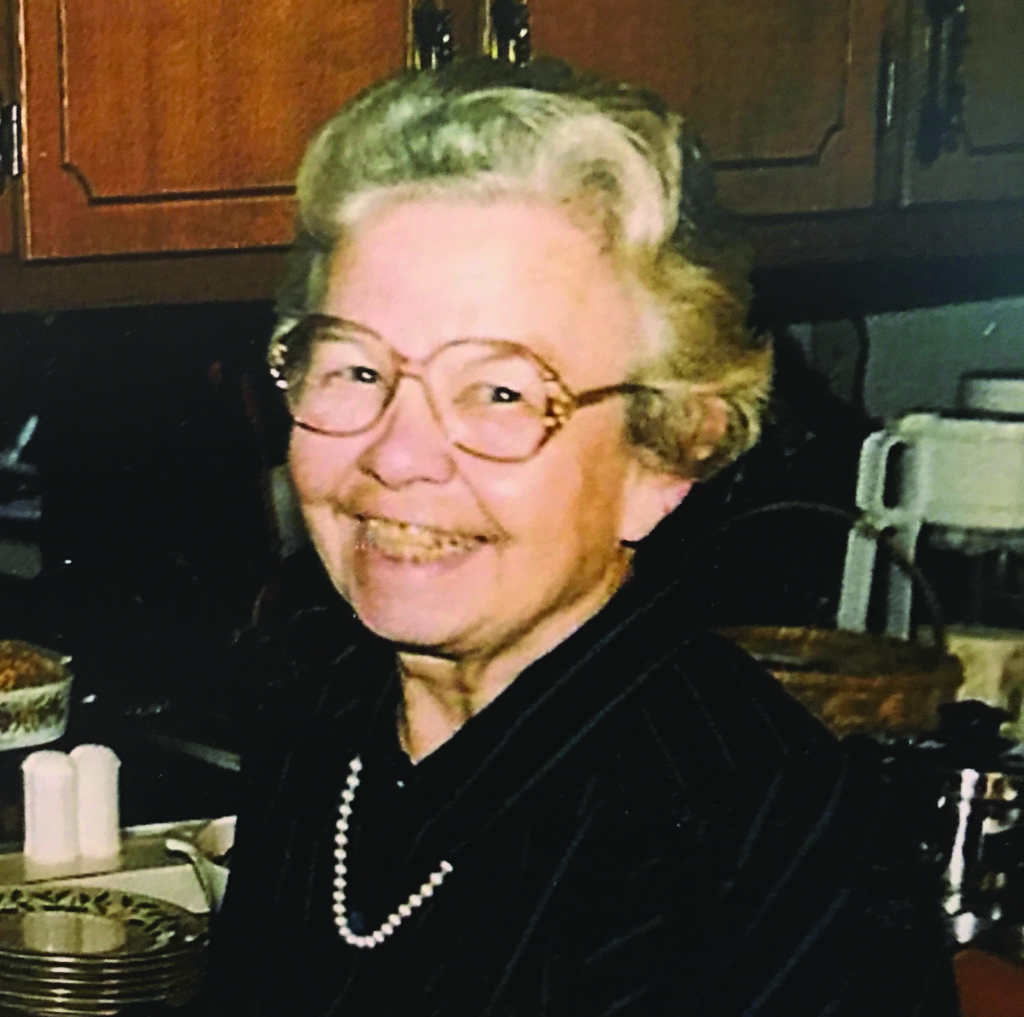 Alma (Barnes) Scott
Thanksgiving is a meal served with
tradition in mind. Maybe you use great-
grandma's silver, or linen napkins and tablecloths, or your largest, finest serving
 platters. Or maybe you dig out the same worn, dented pots and chipped, scratched bowls that your mother and her mother used to prepare their own Thanksgiving dishes.  
No matter how your table is set or what kitchen tools you use, the food is the star of the show. And often, the menu is predetermined by generations of your family's cooks.
We asked some Apex families to share a few recipes for favorite dishes that appear on their Thanksgiving tables year after year.
From an Heirloom Cookbook
Grandmother's well-used cookbook is a treasure cherished by Nicole Ridout and her mother, Carol Scott Stone. Nicole's grandparents, Exum and Alma (Barnes) Scott, were farmers in Kenly, North Carolina. In addition to raising a family, Alma helped with the farm's pigs, tobacco, and soybeans. The Bright Leaf Cook Book was Alma's go-to resource for recipes, evident by her notations and circled favorites. However, she was known to come up with a dish or two herself.
To this day, Nicole's family enjoys grandmother Alma's Orange Glazed Sweet Potatoes as well as two different dressings with their Thanksgiving turkey. One is the "Dressing for Turkey" recipe from The Bright Leaf Cook Book. The other is an Oyster Dressing that her grandmother created herself. "Oysters were a treat and not always available," Nicole says, "[At Thanksgiving], her oyster dressing was the first item to disappear. She made both because she knew that not everyone liked oysters."
Also from the heirloom cookbook come two traditional after-dinner
treats: Pecan Kisses and a Sugarless Spice Cake courtesy of Nicole's great-grandmother, "Granny" Scott.
Nicole's grandfather, Exum Scott, was an award-winning farmer and Scott Farm remains in the family. Today, Scott Farm is in the capable hands of Nicole's
cousins, and they raise hormone-free beef cattle, cotton, tobacco, and soybeans.
OYSTER DRESSING (Alma Scott)
6 pieces bread
1 pack crackers
1 raw egg
2 tsp. poultry seasoning
Chicken broth
3 pints oysters
Bake at 400° for 20 minutes. Take out when bubbly.
ORANGE GLAZED SWEET POTATOES (Alma Scott)
½ cup brown sugar
½ cup white sugar
½ tsp. salt
1 Tbsp. corn starch
½ cup orange juice
Combine and cook 5 minutes, stirring constantly. Add ½ cup margarine and a little cinnamon. Pour over potatoes and cook 25-30 minutes.
---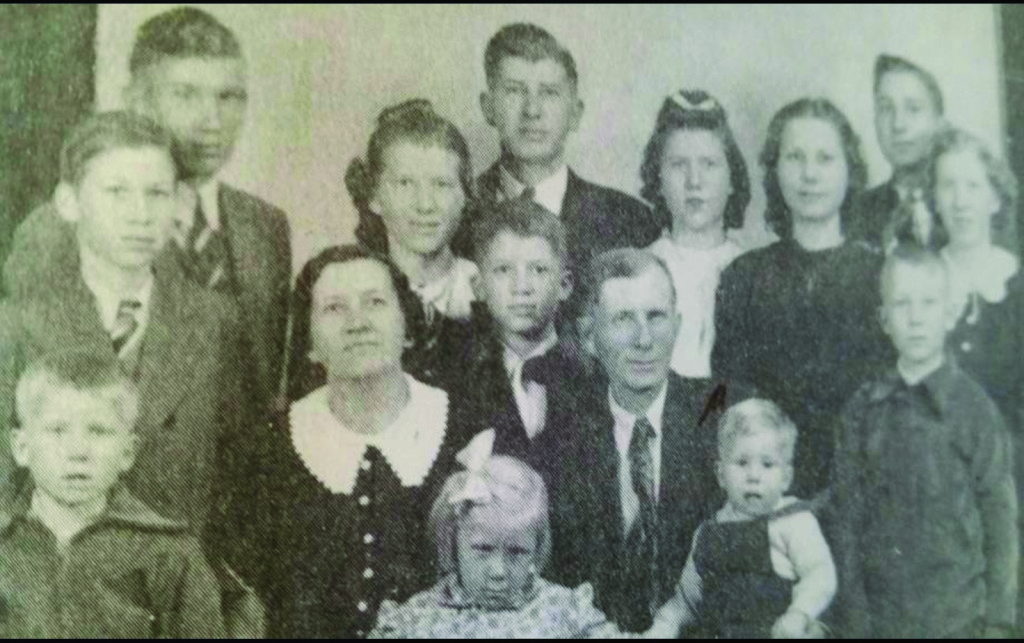 Cauble Family
An Abundance of Sweets
Melanie Peeler's great-grandparents were Charlie Franklin Cauble and his wife, Vertie Caroline Ribelin Cauble. They had 13 children, one of whom was Melanie's grandmother, Willie Cathern Cauble Boger. The Caubles raised their family in Rowan County and Willie and most of her siblings never moved away.
"As a child," Melanie says, "All of these siblings were my aunts and uncles, rather than my great-aunts and great-uncles. Many of the older kids were married with families of their own, while my grandmother's youngest brother, Uncle Eugene, was just two years older than my mom. Mom was an only child."
"Every year, each of the siblings prepared multiple batches of one treat that they made the best (cakes, cookies, nuts, peanut brittle, etc.) and shared them with all the other families. In our house, we had lots of sweets to eat for several weeks."
"My grandmother's tastiest treat was her Strawberry Custard.  It was amazing!  As an adult, she finally let me 'help' her to prepare the many batches to share and that will always be one of my fondest memories!"
FRUIT EGG BATTER CUSTARD (Willie Boger)
3 eggs
1 1/2 cup sugar
2 Tablespoons flour
1 large can evaporated milk
1 cup plain milk
Separate eggs. With yolks only, add sugar and flour and stir until smooth. Add a little milk along until dissolved then add remaining milk. Beat egg whites, and fold into above batter. This makes three 8"pies. Put cherries, strawberries, or any other fruit into pie crust. Pour over batter. Bake at 325° degrees for approximately 30-40 minutes. Best warm with Cool Whip or ice cream!
Something for Everyone
Laura Linton's family has special dietary needs. Her daughter is a vegetarian, her son only likes meat, and her mother-in-law is allergic to many things, including garlic and onions.  In spite of the need to get creative with their Thanksgiving menus, the Lintons have found some favorites that everyone enjoys and that have been traditions for many years.
"One such favorite is my mother's famous Cranberry Jell-O Mold," Laura says. "My mother claims that her mother was not an adventurous cook, so when Mom came home on college breaks, she wouldn't count on family comfort food. Instead, she would experiment in her home kitchen with ideas based on things she tasted at school."
"In 1961, when my mother was a college freshman, she ate a dish similar to this one in her school cafeteria. She came home for Thanksgiving break, made a few modifications, including adding cranberries, and our family's famous Cranberry Mold was born!  We have been eating this gelatin side dish for 56 years.  My mother still uses a Tupperware mold from the 1960s. The mold has a bottom insert that can be changed and she uses a heart-shaped mold for this recipe—quite fitting at our Thanksgiving table!"
---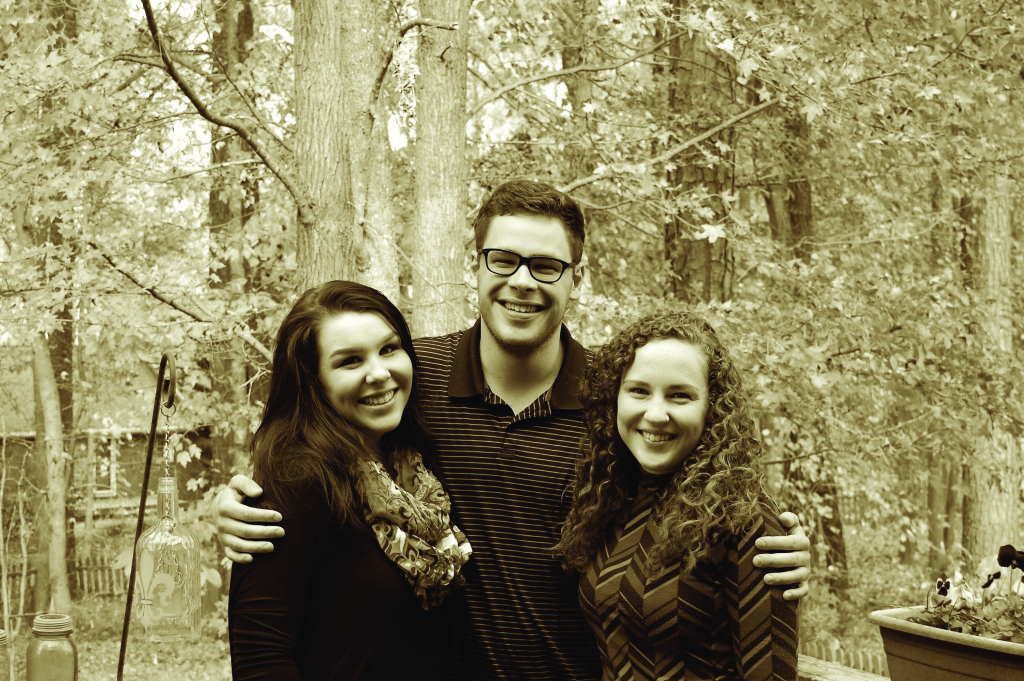 CRANBERRY MOLD (Doris M. Fort)
Two boxes of strawberry gelatin (regular or sugar free)
1 can whole berry, cranberries
1 can mandarin oranges well drained
1 or 2 finely chopped apples with skin left on
Orange zest
Frozen, sliced strawberries (thaw and drain)
Chopped nuts if desired
Finely chopped celery (if desired)
Prepare gelatin according to box directions using one less cup of water.  Refrigerate until thick but not set. Meanwhile, chop apples, zest orange, and mix all fruit together. Add fruit to thickened gelatin. The idea is to allow for enough consistency in the gelatin so that the fruit does not sink. Rub mayonnaise over the inside of the mold to make unmolding easier. Pour gelatin and fruit mixture into the mold.  Refrigerate overnight. To unmold, dip entire mold into hot water for a few seconds to loosen.
Another Linton family favorite is a Sweet Potato Casserole. Laura tells us, "My wonderful mother, who is a fantastic cook, has had this recipe since 1980. It has been on our Thanksgiving table ever since. Even when we traveled, we brought the recipe with us to prepare in our host's kitchen as it is always requested."
SWEET POTATO CASSEROLE (Doris M. Fort)
3 cups mashed sweet potatoes
1 cup sugar
2 eggs, beaten
1 teaspoon vanilla
1/2 cup butter
1/2 cup milk
Cook potatoes until tender.  I like to roast them for the best flavor.  Place washed, unpeeled potatoes on a baking sheet. Prick each a few times with the tip of a knife so they don't explode. Roast at 400° degrees for half an hour, then at 350° until soft when squeezed (half an hour to an hour depending on the size). This can be done the day before. Cool, peel, and mash. Measure out 3 cups.
Combine cooled potatoes with sugar, eggs, vanilla, milk, and butter. Place in shallow 1.5-quart casserole and top with the following mixture:
1 cup brown sugar, packed
1/3 cup flour
1 cup chopped nuts
1/3 cup butter
Combine all ingredients until like cornmeal. Top sweet potato casserole with mixture. Bake in preheated 375° oven for 30 minutes.
(I always use real butter. The sugar can be reduced or omitted from the sweet potatoes if you're feeling real virtuous, or Splenda can be substituted for some or all of the sugar. They are usually so sweet that they don't need added sugar. Recipe from: The Georgia Cookbook, produced by The Georgia Home Economics Association 1980.)
To round out their holiday meal, Laura Linton's children—Catherine, Connor, and Michelle—ask their grandmother for one special dessert.
Laura explains, "It is our family tradition to offer something in the pumpkin family for dessert, as well as something chocolate.  HoHo Cake is the favorite of the children (who are now adults, but still beg Grandma for this delicacy!). It tastes just like its namesake, the HoHo. One Thanksgiving, after we had a few pieces of HoHo cake, our beagle, Lucy, somehow got into the cake and finished the entire thing. Although we were upset at the time, and not happy with the unpleasant after-effects of a dog getting into something she shouldn't have, it is one of our favorite, and funniest, Thanksgiving stories."
HoHo cake recipe (Doris M. Fort)
For cake:
1 box devil's food cake mix
Use 1 ½ cups of milk instead of water
½ cup oil
3 eggs
½ cup powdered hot chocolate drink mix
Prepare mix and bake 4 cake layers.
Filling:
1 cup softened butter
½ cup Crisco
1 cup extra fine or confectioners sugar
¾ cup condensed milk
2 tsp. vanilla
Beat first three ingredients until well blended. Add milk and vanilla and heat for 5-7 minutes. Spread filling between cake layers and cover all with 2 cans of chocolate frosting.
This Thanksgiving, step back and appreciate the history reflected in the meal you are about to share. Whether you prepare dishes enjoyed by generations, or new recipes destined to become favorites, may your holiday be one of true gratitude.