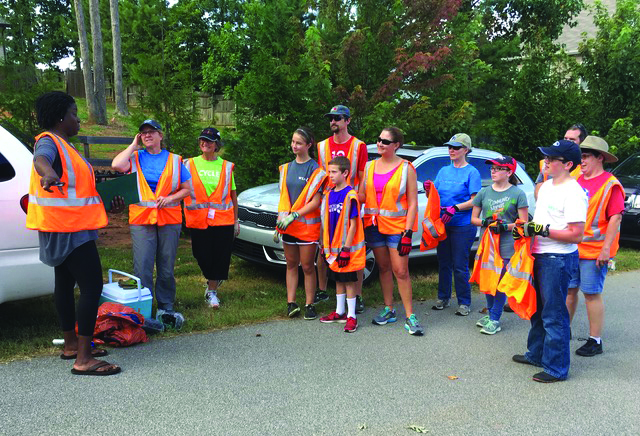 Learning to ride a bike is a rite of passage for many children. The freedom of being able to ride on your own without the support of training wheels or a parents' reassuring hand is something you never forget. As we get older, that love for cycling may change from a casual ride through the park to forging new trails or racing in a competition. Although cycling is often seen as a more solitary sport, one group of cyclists is coming together to use their shared love of riding to help those that need it the most. 
The Spiritual Spinners are a group of road and mountain bike cyclists who have made it their mission to raise funds for causes near and dear to them, all while enjoying their favorite pastime. Started in 2008, the Spiritual Spinners got off to an amazing start. Jim Casper, the team's captain, said that in their first year the group "hosted its first fundraising ride and rode in the Bike MS race." Casper said that since that first year, the group has "hosted an annual charity event each year and, in addition to riding in Bike MS every year, we ride in other events that benefit a range of causes." Just a few of these causes include the Home for Children in Winston-Salem, UNC Kidney Center as well as helping groups battling cancer, diabetes and kidney disease.
The annual event that the Spiritual Spinners host each year is Ride for Life. Ride for Life benefits both local and regional charities. This year's Ride for Life is scheduled to take place on Saturday, May 19, and all proceeds will be evenly divided between the MS Society, American Diabetes Association, Habitat for Humanity of Wake County, Zimbabwe Orphan Endeavor, and the Fuquay-Varina Emergency Food Pantry. If you are reading this and think, "Wow, I would love to be a part of that, but I haven't gotten on a bike since I had streamers and a basket with a bell," have no fear! According to Casper, the Spiritual Spinners "host both road and mountain bike training events throughout the year for cyclists of all ages (at least 12 for the road rides) and experience levels."
If  your speed is more laid back, they also have groups that stay in town. If you like the feeling of the wind on your face, they have groups that head out on longer rides grouped by speed. "Our riders subscribe to a 'no-drop policy' where all riders stay together in their group during a ride," he said. The ride schedule and locations can vary by season, but are hosted out of Apex, Angier, and Fuquay-Varina and mountain bike rides out of Harris Lake County Park. Although the Spiritual Spinners began as a part of the Fuquay-Varina United Methodist Church, all are welcome to join. "We ride for others-both on and off the bike-and welcome all who share a passion for helping others and cycling," Jim said.
The common thread that binds all of the members of the Spiritual Spinners is a passion not only for cycling but also for helping others. Brandy Sadler, a member of the Spiritual Spinners said that it wasn't only the biking aspect of the group that prompted her to join, but also that she "loved the camaraderie. Everyone is so welcoming, supportive and encouraging." This is a sentiment that is echoed by Jim Casper. "I joined the group during its first year and I have enjoyed the encouragement and camaraderie for the past ten years. I look forward to all the ways we help others both on and off the bike," he said.
If you would like to get involved with the Spiritual Spinners, but would rather keep both feet on the ground, the group is always looking for volunteers to help with their ongoing events. In addition to the Ride for Life, they also host an event called Ride for Others where they take off their helmets and lend a hand through the Adopt-A-Highway cleanup. In addition, members are also a part of a bicycle share program where they refurbish bicycles and pass them along to children and adults in need.
Although their reasons for joining and backgrounds differ, there is one thing that is consistent amongst all of the Spiritual Spinners, their passion for cycling, and even more important, their passion for helping others. "On the back of our jersey we have a quote that guides what we do: 'We Ride for Others,' and how we do it: 'Let us run with endurance the race that is set before us.' (Hebrews 12:1)." The goal is clear, "We exist as a group to help others and as we enter our 11th year of cycling in 2018 we are as passionate about riding and helping and riding for others as we ever were and we welcome all who share those passions."