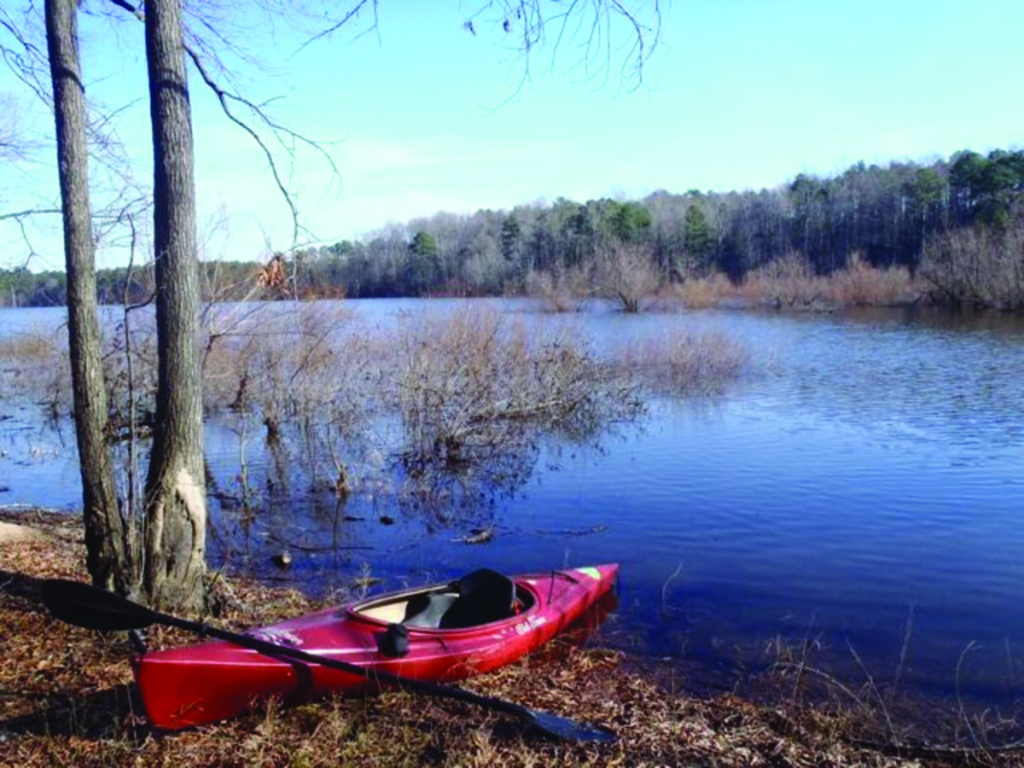 Picnic at the Park
The town of Apex has an extensive number of parks and many include rentable picnic shelters. From March through October these can be rented between the hours of 8:30AM and 9:30PM. Nature Park, located on Evans Road, is one of the town's biggest parks and offers sand volleyball courts, grills in the picnic area, pickle ball courts, and access to various trails. Other parks, such as Apex Community Park, include fishing and boating opportunities. Whether or not you pack a meal or simply go to play, Apex parks should not be missed this spring.
Enjoy Outdoor Music & Movies
Throughout the spring, the Halle Cultural Arts Center will be hosting a variety of outdoor entertainment at the amphitheater in Nature Park. Performances include brass, country, big band, rock and roll, beach, bluegrass, reggae, jazz, and more. All of these shows will begin at 7PM. Entertainment will also include showings of family-friendly films. These will begin at dusk. For more detailed information about the schedule, visit the Halle Cultural Arts website and find a show to attend.
Learn About Trucks
On Sunday, April 23, Apex will be hosting a Touch-A-Truck event for all of its younger citizens. This free event will take place from 1PM to 4PM at the Apex Community Park on Laura Duncan Road. This hands-on experience allows visitors to touch, climb, and learn about different types of vehicles. Local representatives from emergency, construction, transportation, and delivery will be there with their respective vehicles ready to answer questions. The event will be "horn-free" for the first hour to help accommodate children who do not respond well to loud noises. Be sure to mark this event on your calendar, as it's sure to be a hit.
Attend the Annual Easter Egg Hunt
This event is sponsored by the Apex Youth Council and takes place April 8, the Saturday before Easter. Apex children are invited to bring their baskets to the Apex Town Campus to collect candy-filled eggs. The hunt begins at 10AM, rain or shine. The Easter Bunny will make a special appearance for pictures. One hour before the event, there will be another Easter Egg Hunt designated for children 6 or under with disabilities who may have difficulty participating in traditional egg hunts. Volunteers will be present to supervise the event and participants. This is a great way to start your Easter celebrations.
Celebrate Peak City
Be a part of the largest public event in Apex! PeakFest is an all day celebration featuring vendors, entertainment, food trucks, a kid-zone, and much more. This is the 37th consecutive year of the event, which is planned and operated by the Apex Festival Commission. This year it will fall on Saturday, May 6, and will run along Salem Street. This event is free and celebrates what Apex is all about: community, family, and creativity.
Buy Local Food
Enjoy the warmer weather by visiting the Apex Farmers Market. The summer season begins April 22 and operates every Saturday morning from 8:30AM until 12:30PM. The Farmers Market is generally stocked with food grown within 100 miles of Apex and includes fruit, vegetables, eggs, honey, meat, and much more. There are also various craft vendors. The Market is set up in front of the Chamber of Commerce building. Be sure to stop by and support local producers and buy fresh food.
Participate in the Flashlight Easter Egg Hunt
Come hunt for glow-in-the-dark Easter eggs on Thursday, April 6. This event is held at the Apex Nature Park on Evans Road and is designed for individuals with disabilities ages 6 and up. The hunt will begin promptly at 7:30PM and egg-hunters are asked to bring their own basket and flashlight. The event is free; however, participants are required to register before the event as it has limited participation. This is another wonderful event to help celebrate the start of the Easter season.
Join a Team
Get outside and make some friends through Apex's recreational sports programs. One of these options includes co-ed sand volleyball, which takes place at Apex Nature Park. Players must be 17 years or older and can sign up with a team or as an individual player. Other sport options include spring soccer, basketball, and tennis. More information about practice times and registration fees can be found in the Apex Parks, Recreation and Cultural Program Guide.
Get Out on the Water
Jordan Lake offers Apex citizens the opportunity to get out on the water without having to travel very far. The lake has its fair share of swim beaches and hiking trails but also has water sport rentals. Crosswinds Boating Center rents a wide variety of boats including fishing and pontoon boats. The rental center also has one- and two-person kayaks and stand-up paddleboards. Enjoy the warmer weather from the middle of the lake.
Go Berry Picking
With the warm weather comes an abundance of fresh fruit. While you can buy this local, fresh produce at the Farmers Market, you can also pick it yourself. Local farms such as Buckwheat Farm and DJ's Berry Farm offer the chance for visitors to pick their own berries. Strawberries are usually ready to be picked mid-April through late May and blueberries are available later in the summer. Not only will this activity give you a chance to be outside, but you will also be able to take home some delicious fruit, too.