Publix Pointe Convenience Center 
A convenience center is coming to the new Publix Pointe shopping center on 1720 Olive Chapel Road. Projected to open in Summer 2018, there will be a gas station, convenience store, and car wash coming. The franchise hasn't been disclosed yet.
---

Triangle Landscape Supplies – 2010 Lufkin Road.
Triangle Landscape Supplies (TLS) will be opening their fourth location in the Triangle in mid-to late-spring. The new location will service Apex and beyond. TLS is locally-owned and has been in business since 1996. They specialize in providing premium landscape materials found in our region. The owners both hold soil science and landscape contractor degrees, and take pride in educating their customers. TLS is open to the public, but is also the largest landscape provider to the landscape contractor's market, according to the owners. Their inventory includes 16 different mulches, as well as topsoil, decorative stone and hardscape materials.
Although the Apex location is not yet open, their other facilities are servicing this area by taking orders for delivery via phone or on-line at www.trianglelandscapesupplies.com.
---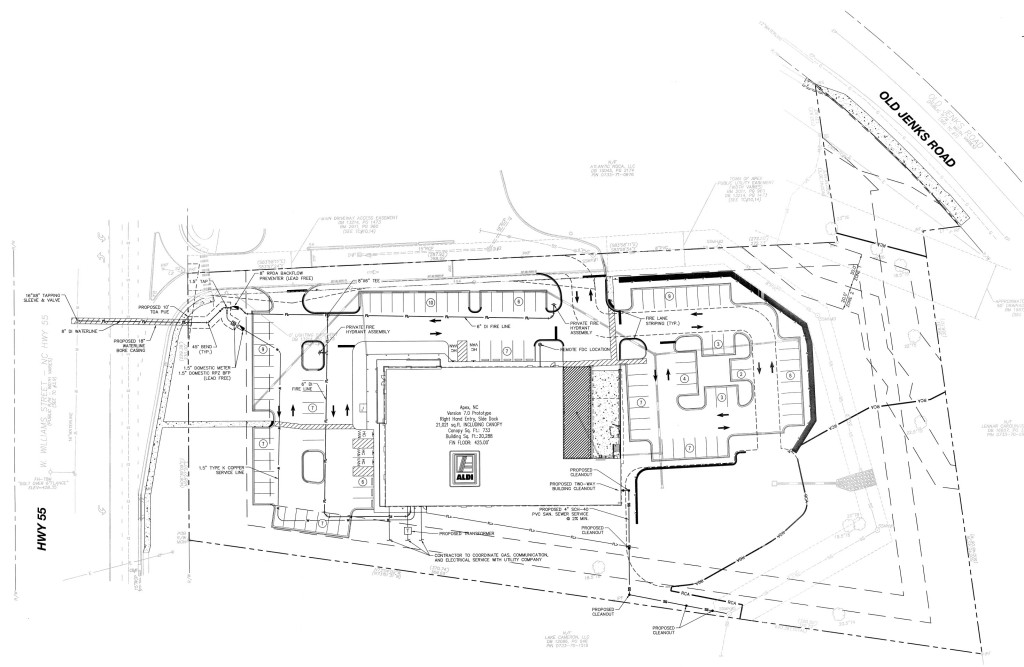 Aldi 
Aldi is under construction at 1716 W. Williams Street in Apex (Hwy 55 north of 64). If you haven't been in an Aldi yet, it's slightly different from the other grocery stores in Apex. The company website sums it up pretty well. "The no-frills grocery shopping experience focuses on customers first – delivering high quality food they're proud to serve their family, responsive customer service, everyday low prices and a quick-and-easy shopping experience with only four to five aisles and all the essentials. We carry the weekly must-haves and display them in their designed shipping boxes to help save time and resources to restock shelves. Shoppers will find more than 90 percent of the groceries we offer are under our ALDI exclusive brands, hand-selected by ALDI to ensure that our products meet or exceed the national brands on taste, quality and, of course, price. That means you don't have to worry about which ketchup brand or Greek yogurt brand is best, because we've specially curated the best product for you and your family. We can't promise you'll find ten choices of the same item, but we can promise you'll find the best one.
Additionally, we partner with a wide variety of growers – including some local farmers – to offer a wide variety of fresh, in-season produce, including organic fruits and vegetables. From USDA Choice meats to gluten-free and organic foods, we are committed to bringing our shoppers the highest quality products at the lowest possible prices."
---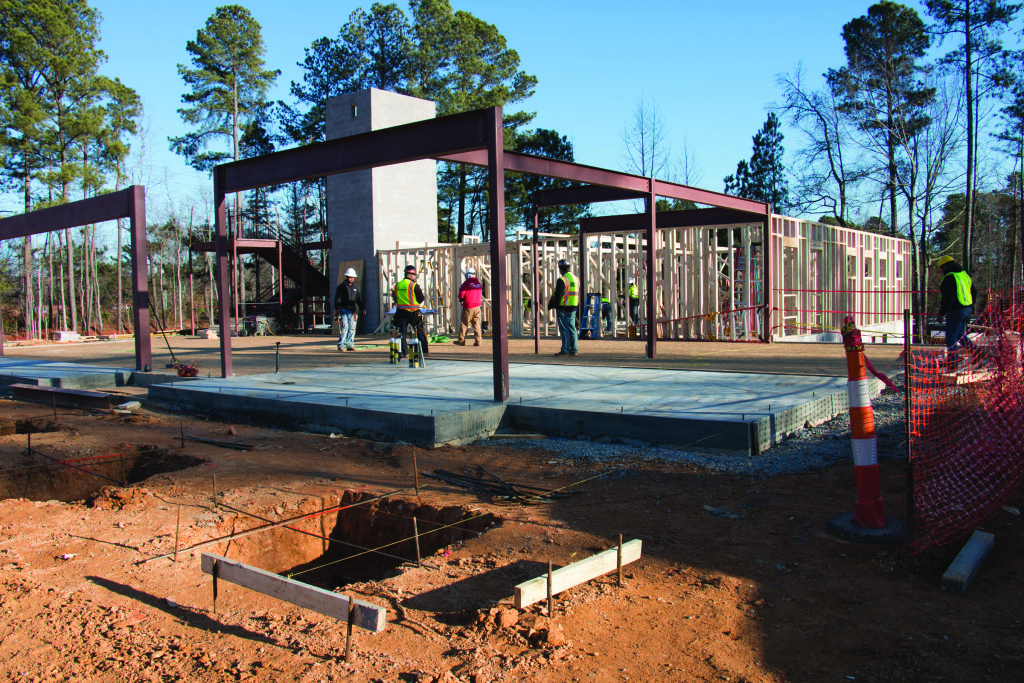 Harmony Animal Hospital
Harmony Animal Hospital is starting to look more and more like an animal hospital. The foundation is complete, the elevator shaft is finished and they are continuing to press on.